The mix and match of green vegetables and Chinese sauces.
There's a saying in China that goes, "Dot the eyes of a dragon to set it alive." And that's how we see sauces working. A dot and a dash of something sweet, spicy or sticky can add a touch of magic to everyday ingredients - and put some fire in your belly.
There are heaps of Chinese sauces you can experiment with, each with its own look, aroma and taste. But you don't have to use them all at once. Start with these three main groups:
Bok Choi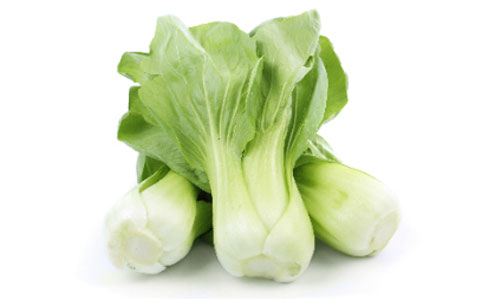 Preparation
Chop off the root then wash each stem, looking out for specks of soil that can hide around the base. Slice into stir-fry-friendly 3-inch pieces.

Cooking Ideas
Stir-fry, steam or blanch.
Introduce it to minced garlic that's been sizzled in hot oil.
Swiftly stir-fry beef strips before adding your bok choi.
Drop in a tablespoon of Oyster Sauce right at the end of stir-frying for a rich taste.
Top bok choi dishes with mushrooms, stir-fried or braised in Oyster Sauce.
Napa Cabbage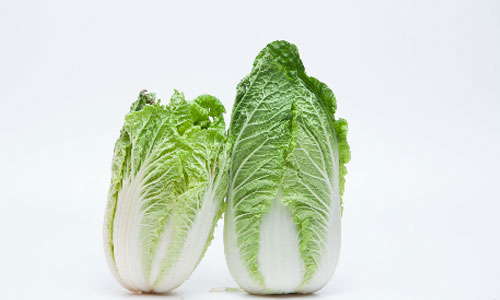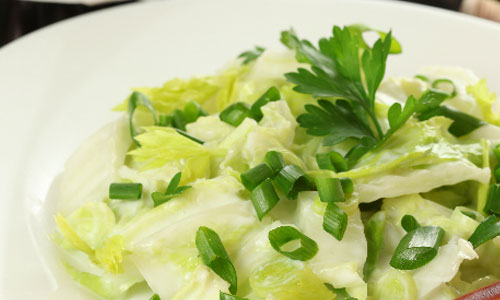 Preparation
Turn on the cold-water tap and give them a wash. If there's time, top and tail each shoot for a neat look and feel. If you can't wait, just use them as nature intended.

Cooking Ideas
Blanch in boiling water then drop straight into icy water for the ultimate crunch.
Slice your favorite meat and stir-fry together.
Drizzle Lee Kum Kee Oriental Sesame Dressing over just-cooked crunchy bean sprouts for a wonderful warm salad.
Mix with stir-fried wheat, egg or rice noodles
Chinese Broccoli/Kale (Kai Lan)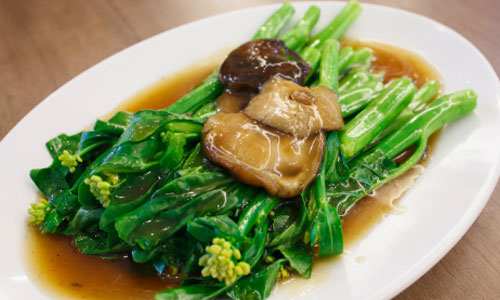 Preparation
Strip away the outer leaves – they're a bit tough. So are the stalks, so peel them too.

Cooking Ideas
Best blanched in a salted boiling water or flavor-filled stock
Stir-fry with minced garlic for a sharp hit of flavor or stir in a bit of ginger juice
Drizzle with Double Deluxe Soy Sauce or Premium Oyster Sauce and Pure Sesame Oil before serving
Broccoli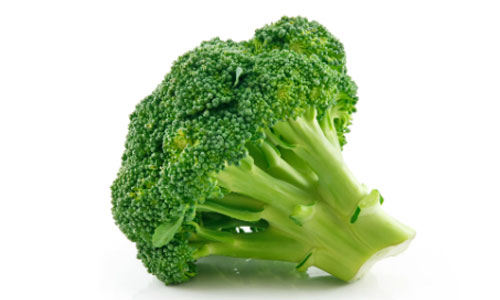 Preparation
Less is more with broccoli. Cut a "big tree" into lots of little florets and drop them into salted boiling water. Get them to the half-cooked stage, so they're ready for whichever dish you choose. Keep the stems and thinly slice them – you can often use them too.

Cooking Ideas
Crushed garlic is the perfect sauté partner
Take things one step further and stir-fry the florets or stems with beef strips or slices marinated in Premium Oyster Sauce
Fuzzy Melon (Chinese Zucchini)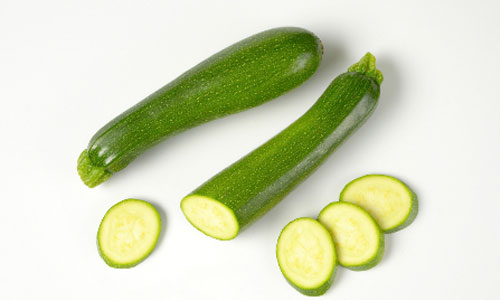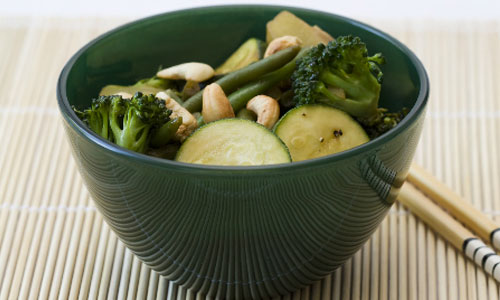 Preparation
Peel, rinse, and chop. Roughly 2 x 1-inch slices or wedges are the best.

Cooking Ideas
Start with a swift sauté with minced garlic, then pour in some water and braise with marinated spare ribs
Stop before you chop and shred the melon into thin strips instead. That's the ideal shape to cook with glass noodles (mung bean rice noodles) and dried shrimps.
Asparagus
Preparation
It's easy – just trim off the wood ends and rinse under water.

Cooking Ideas
For a vegetarian-friendly dish, stir-fry with minced garlic and add Oyster Sauce
Or go for the classic Chinese dish of stir-fried beef and asparagus
Take your stir-fry up a level with XO sauce by sprinkling it on top or mixing into your stir-fry.