Recipes
-
Chinese Style Honey BBQ Marinade (Char Siu Sauce)
Honey BBQ Paneer with Peppers and Spring Onion
This is a unique sweet and savoury paneer and vegetable barbeque skewers recipe with Char Siu Sauce.
Ingredients
Spring onions, 4cm baton
50g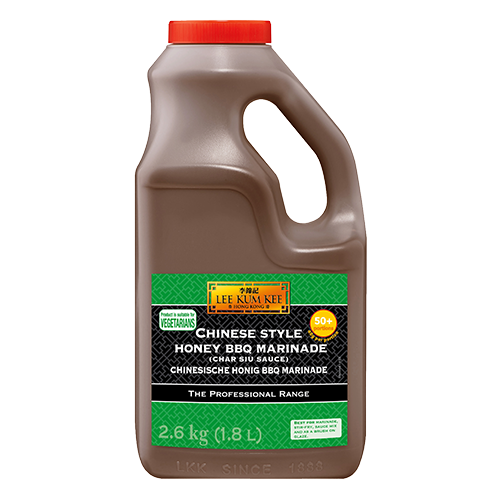 Method

Heat wok in medium heat. Add oil and swirl to coat well.

Add peppers and spring onions and sauté over high heat for 2 minutes.

Add Paneer and sauté till edges brown a little (about 2 minutes).

Add Lee Kum Kee (Professional) Chinese Style Honey BBQ Marinade (Char Siu Sauce) and reduce over medium heat. Remove from heat and serve hot.
More Chinese Style Honey BBQ Marinade (Char Siu Sauce) Recipes